Can be a cost-effective solution
Reduce heat loss
Improve sound insulation
Suitable for conservation areas and for listed buildings
Wide range of styles to match your existing windows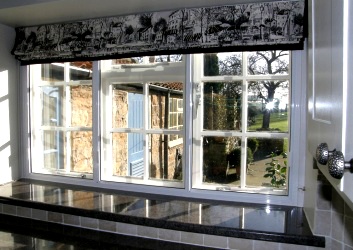 Our product range includes:
Vertical sliders for Sash Windows, with a tilting and removable sash for ease of cleaning
Horizontal sliders with removable sashes for 'picture' type casement windows
Hinged units for narrow casements, doors & French doors or windows. Sashes can be lifted off
Lift out units for use when only occasional access is required to the primary main window
Fixed units, usually only used to insulate glass panels within doors
Cost Effective
If you need to improve thermal or noise insulation, but the main window is in good condition, then Secondary Glazing offers a real and cost-effective alternative.
Excellent in cases where the exterior of the building must not be altered
Secondary Double Glazing is suitable for all Conservation Areas and almost all Listed Buildings.
Match your existing windows
Sunrise Secondary Glazing is incredibly versatile making it easy to match your existing windows so that your secondary glazing blends in unobtrusively with your chosen style of living.